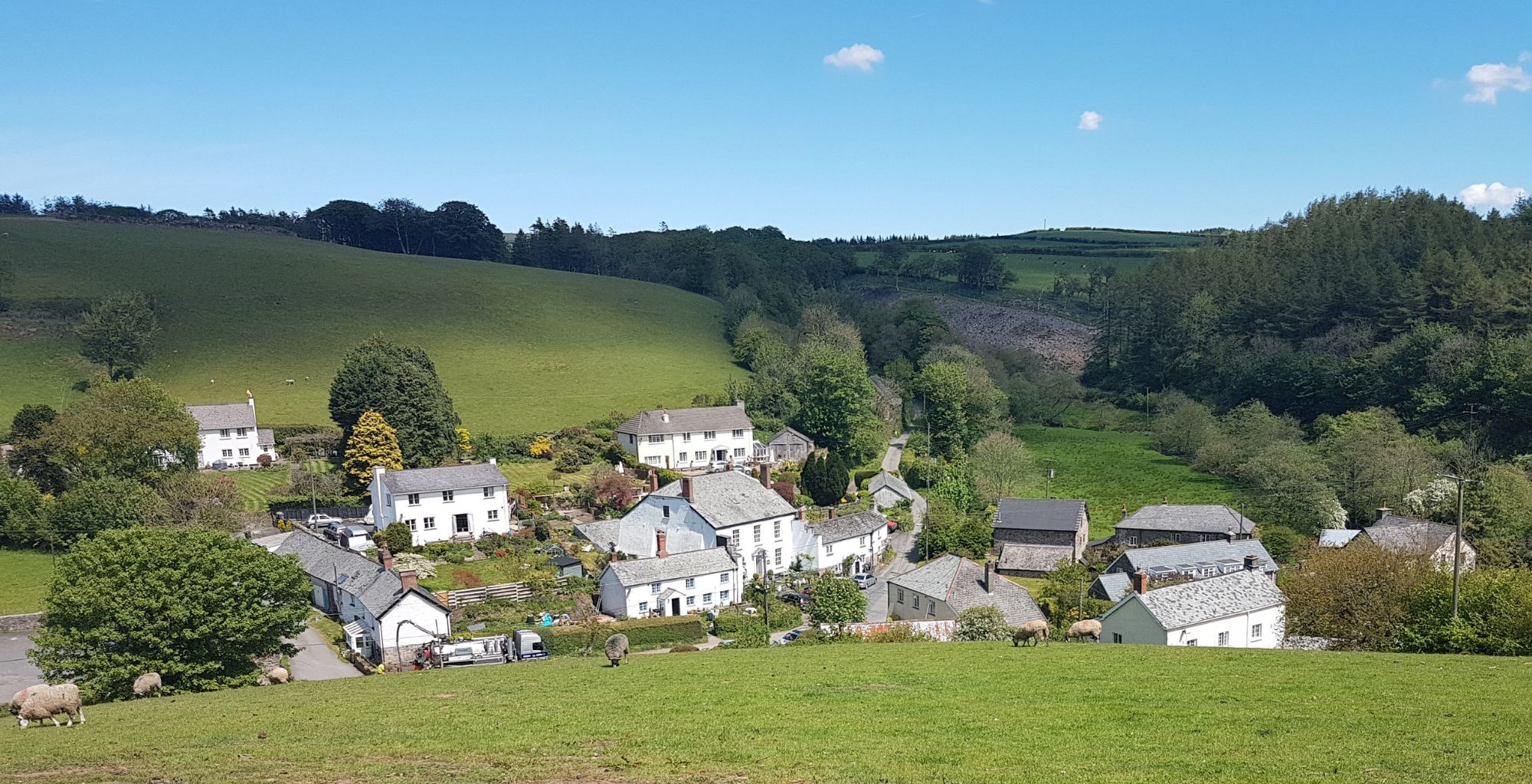 Commuting from Devon: The best towns and villages for the occasional commuter
Published May 5th 2023
3 mins read
Thinking of commuting from Devon? While most of us have now returned to the office many will still have flexible hours and the opportunity to work from home more and therefore commute less.
Many buyers are still looking for a home in the country in search of a better quality of life, more space and beautiful surroundings, be it countryside or coastal.
So, what are the best Devon towns and villages for the occasional commuter?
Exeter
As property finders in Exeter, we're often asked if the city is a viable location for the occasional commuter.
A very convenient city for commuters, many go from London to Exeter several times a week. The travel time by train is approximately two hours into Paddington Station.
Exeter City itself is a place with everything you need on a day-to-day basis. There are some reputable schools such as Exeter School or Maynard School to name a couple. St Leonards is a Hotspot area which offers beautiful period properties with a village feel near the schools within walking distance of the centre.
If you want to be within arms reach of the city while leading a country life, a 20-minute drive will take you into the Devon countryside. There are various areas to choose from but some to explore would be Thorverton, Newton St Cyres, Exton, Lympstone and Woodbury.
Tiverton
Alongside Exeter, Tiverton and its surrounding villages are arguably the most convenient. The proximity between the train station at Tiverton Park Way and the M5 is practical for the occasional commuter. If you are driving to Bristol the journey is approximately an hour and a half hour, traffic dependent.
Tiverton is an old market town in mid-Devon, at the confluence of the Exe and Lowman rivers.
Blundell's School is also a major pull factor for many families moving to Devon due to their achievements in academics, sports, music, and drama.
Properties in Tiverton
Properties in Tiverton vary from small terraced cottages and period houses to new build developments.
A short drive leads you into the rural Devon countryside where there are plenty of detached properties with vast land and fantastic views, as well as farms with outbuildings and equestrian facilities to enjoy.
Ashburton
Ashburton is a popular, picturesque town located just off the Devon Expressway (A38) which makes this town a good choice for the occasional commuter.
The drive to Exeter is just over 30 minutes which is approximately the same as Plymouth – another city in Devon. For trains to Exeter, London and beyond the nearest stations to Ashburton are Totnes or Newton Abbott which are both approximately a 20 min drive away.
Located at the southeastern edge of Dartmoor, Ashburton offers instant access to the National Park and is surrounded stunning countryside, near to the River Dart and also in close proximity to the coast.
In about 35-40 minutes you can be on the beautiful beaches of Bantham, South Milton or Salcombe.
For families there is a Primary school in Ashburton and nearby is Stover School a Co-Ed day and boarding school.
Properties in Ashburton
In Ashburton, you will find quaint townhouses as well as handsome detached residences and barn conversions surrounded by Devon countryside.
Totnes
Totnes is a welcoming town with a train station which connects to many of the nearby villages such as Harberton, Staverton, Tuckenhay and Dartington.
Totnes is located at the head of the River Dart amid Dartmoor and the southeastern Devon Coast and therefore has lots to offer with country and water activities. The town itself is vibrant with lots of restaurants, cafes and independent shops. There is a selection of primary and secondary schools within Totnes and the surrounding areas.
Properties in Totnes
Property styles in this town vary from contemporary designer houses and apartments by the river to terraced townhouses and cottages. The surrounding villages offer beautiful cottages, and detached houses of all sizes within easy driving distance to Totnes Station for trains to London in approx. 2.45 hours.
Honiton
Honiton also has its own train station with takes you to London Waterloo in under 3 hours, taking you to Exeter in 30 minutes. Exeter airport is only a 15-minute drive away putting this market town high on the commuter's list of desirable East Devon areas.
Known for its antiques, lace and pottery Honiton has a personable high street with a mix of independent shops and cafes together with some known high street coffee shops.
The King's School is a secondary school and sixth form located in Ottery St Mary and is only about a 15-minute drive away from Honiton.
Properties in Honiton
Properties in and around Honiton vary from townhouses, bungalows, terraces houses and larger detached properties. The sought-after and prestigious village of West Hill offers large family residences with good gardens or grounds.
There is also a popular primary school in the village on the bus route to Colyton Grammar School. The village also benefits from good local facilities such as a convenience store, post office and church.
Commuting from Devon
If you are looking for a home that is ideally positioned for commuting from Devon, these locations could be ideal places to look for a property. There are many other locations across the county that may also work for your requirements. To discuss your search for a place to live, get in touch, without obligation.